Inspiring Nepal Mom Finds Strength in Faith Amid Cancer Battle
"I can do all this through him who gives me strength."

Philippians 4:13 (NIV)
In the beautiful country of Nepal, there's a heartwarming story that's captured the hearts of many. Meet Sapta Rai, a loving mom of three who's facing a tough battle with terminal cancer. But she's not alone; she's found incredible strength and inspiration through her faith in Jesus, and she recently got baptized.
Sapta's journey is truly something special. When life handed her a difficult diagnosis, she made a brave choice to turn to her faith and embrace Christianity by getting baptized. Along the way, she's faced her fair share of challenges, but Sapta's unwavering belief in Jesus has been a guiding light.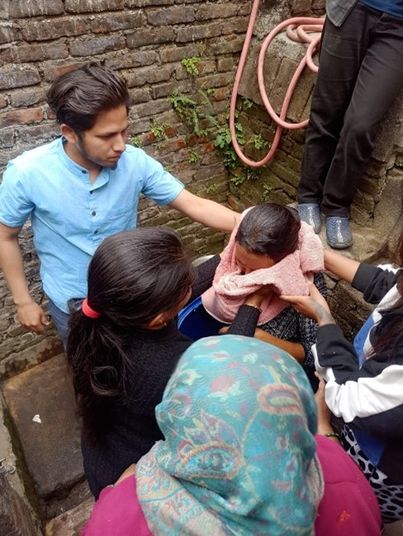 As a mom, Sapta's faith journey has not only brought her peace and comfort but has also become a wonderful example for her kids. Her children are witnessing firsthand the power of faith, resilience, and grace, thanks to their incredible mom.
Sapta Rai's story reminds us that even during tough times, faith can be a source of hope and strength. Her courage and belief in the face of a serious illness are truly inspiring. She teaches us that, no matter what life throws at us, we can find strength and grace through our faith.
As we think about Sapta Rai's amazing journey, let's keep her in our thoughts and prayers. May her faith continue to uplift her, and may her story keep inspiring others who are going through their own challenges. In a world filled with uncertainties, Sapta Rai's story reminds us of the power of faith, and her example shines brightly as a beacon of hope for all of us.